Book Your Ride Before You Land
airasia ride is the brand new service launched on airasia wifi+, enabling the e-hailing service to be accessible when you're 35,000 feet above the ground. With 7 categories of vehicles from the Allstar Ride to the Premium MPV ride, arrive at your destination in comfort and style.
With airasia wifi, you can book your ride while you are still onboard and have it waiting for you by the time you've collected your bags.
Here's how you book your airasia ride inflight: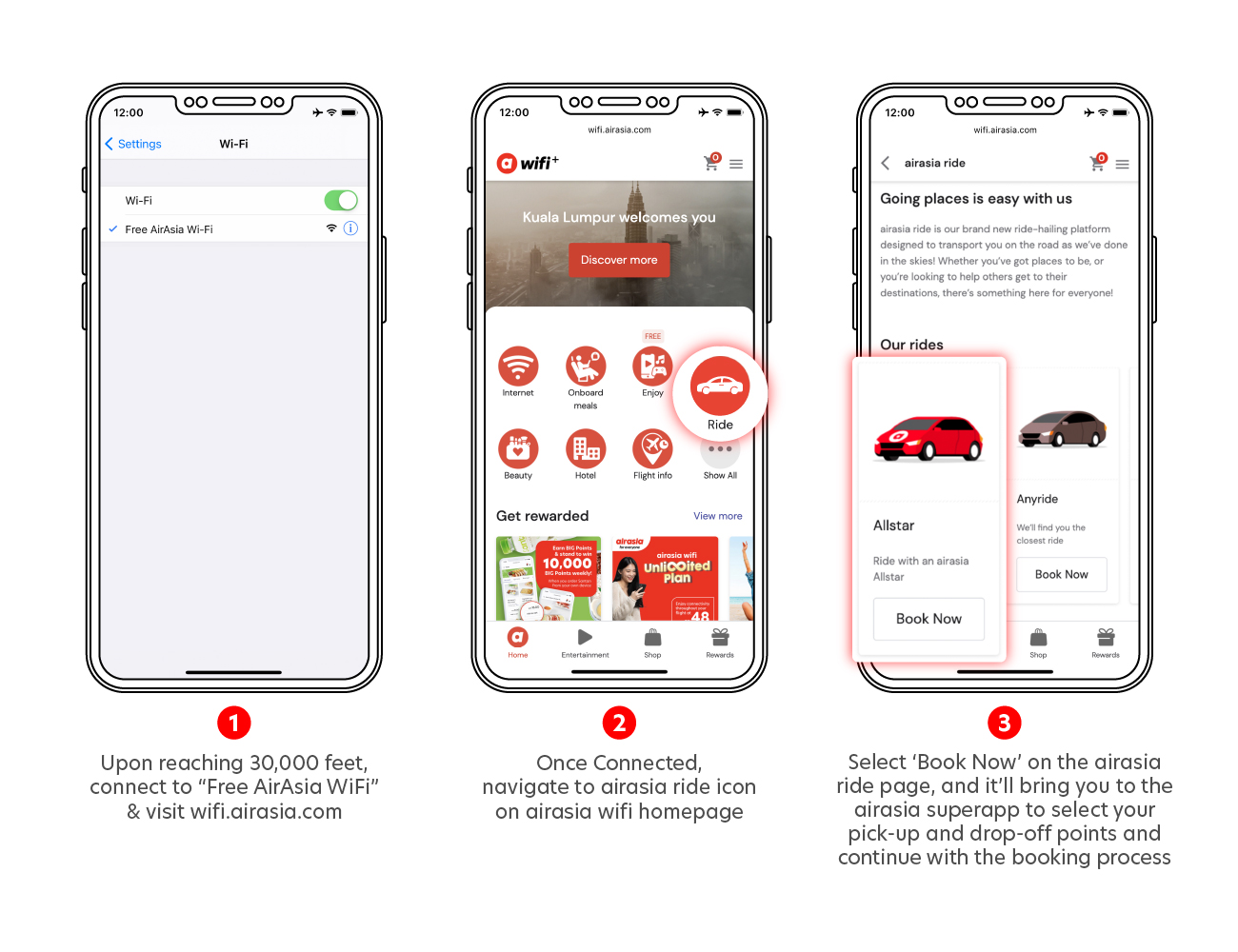 So next time you're on an airasia wifi+ flight, you can book your ride home before you land.