Get Connected!
Are your friends or family members sitting on different rows?
Did your item fall behind and you're stuck on the middle seat?
Not comfortable talking with your face mask on?
Your in-flight experience just got better with Connect!
Introducing inter-passenger online chatting experience at 30,000 ft high!
Now you can chat with anyone (from the opposite ends or even just next to each other) on the same flight when you're connected to airasia wifi onboard. All you need is just your phone & the airasia.com app, it's that easy!
Just simply follow the steps below to chat onboard :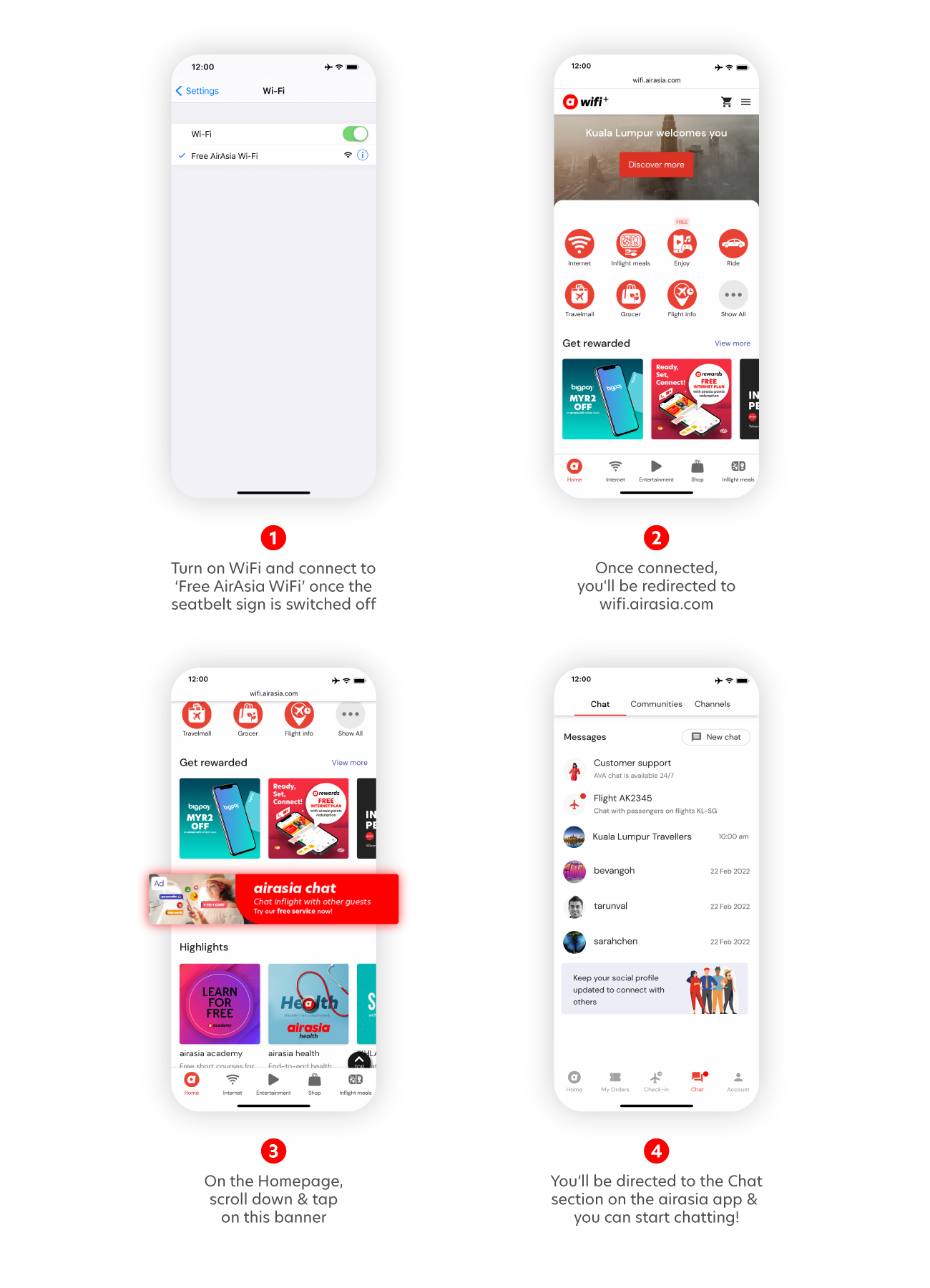 Or you can straight away open from your airasia.com app! Here's how :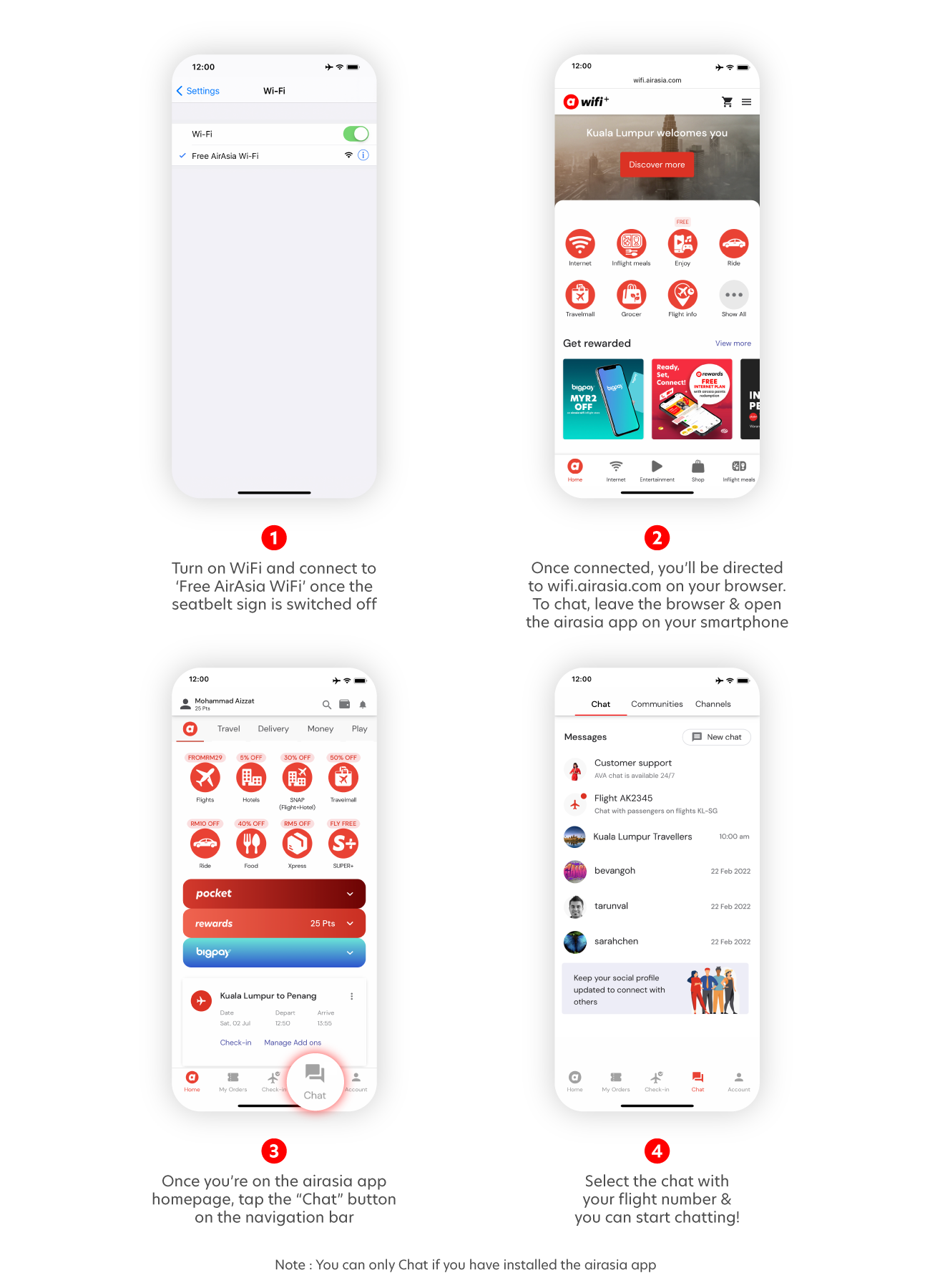 There's more! You can even have a direct conversation with your friends or family on the app for via :