Ikhlas is now available on AirAsia Wifi
Browse, donate and shop onboard for a variety of Islamic-based products by Ikhlas when you log onto AirAsia Wifi.
Iklhas offers faith-based products in support of Muslim communities and businesses. With shariah-compliant products and services, Iklhas is a convenient way for AirAsia guests to reach out and support worldwide communities.
Shop with Ikhlas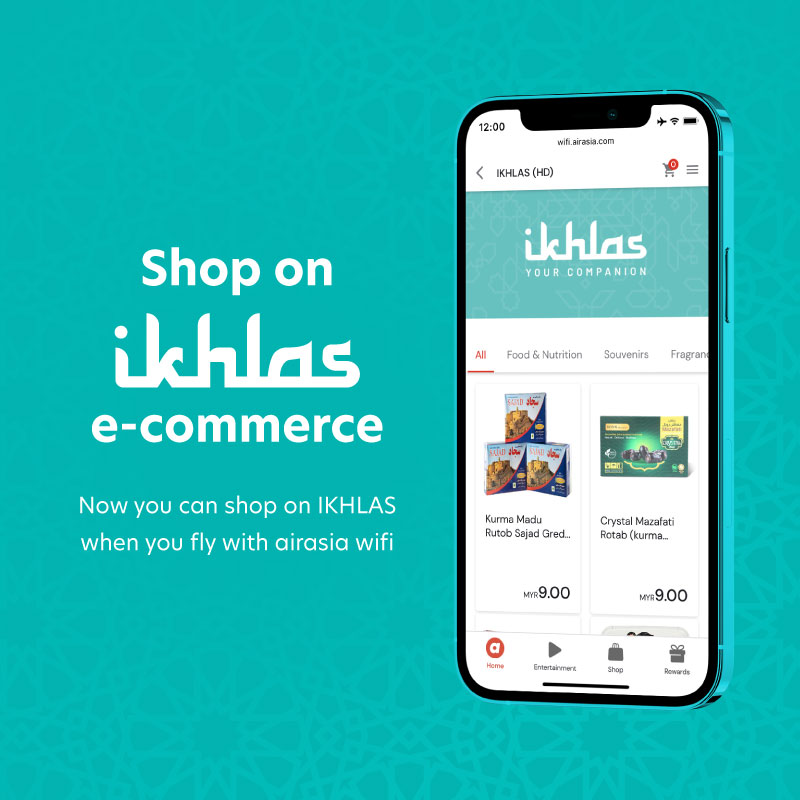 From Islamic lifestyle, F&B items and souvenirs, guests can now shop with confidence and assurance.
Additionally, Ikhlas also provides easy access for the fulfilment of religious obligations via online purchase on AirAsia Wifi. These products channel aid and funds to many deserving communities all over the world.
Sadaqah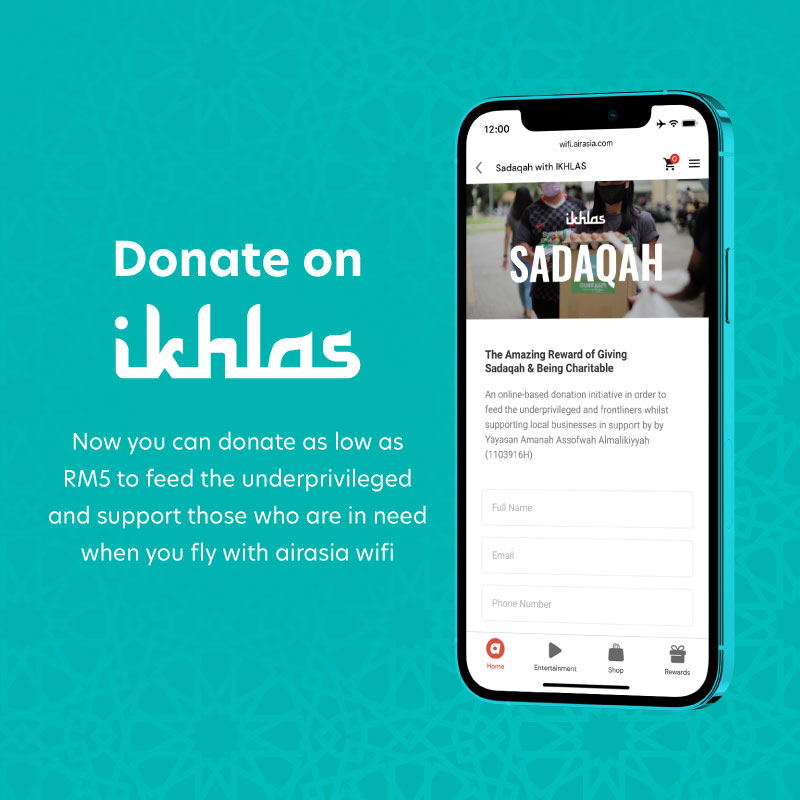 Pick Sadaqah with Ikhlas and donate to the many community-based programmes it assists. From helping victims of natural calamities to funding religious schools and senior citizen homes, you decide on how much to contribute.
Aqiqah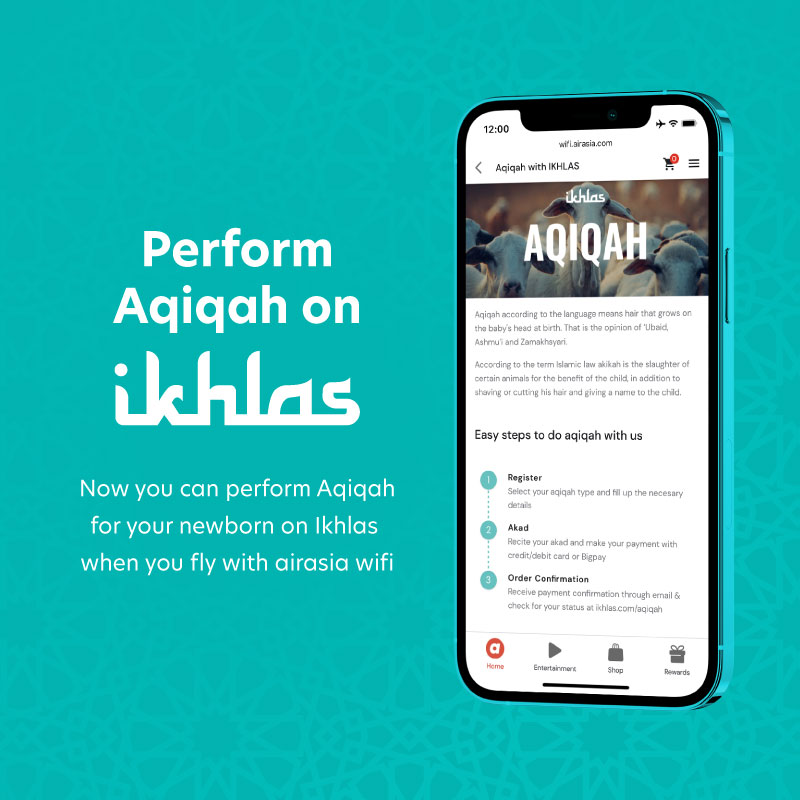 Ikhlas enables guests to perform Aqiqah for their children through donation of slaughtered meat. Guests can select the animal of choice and even the location of choice - be it at Makkah or 35 other countries worldwide.
How to Browse Ikhlas Services on airasia Wifi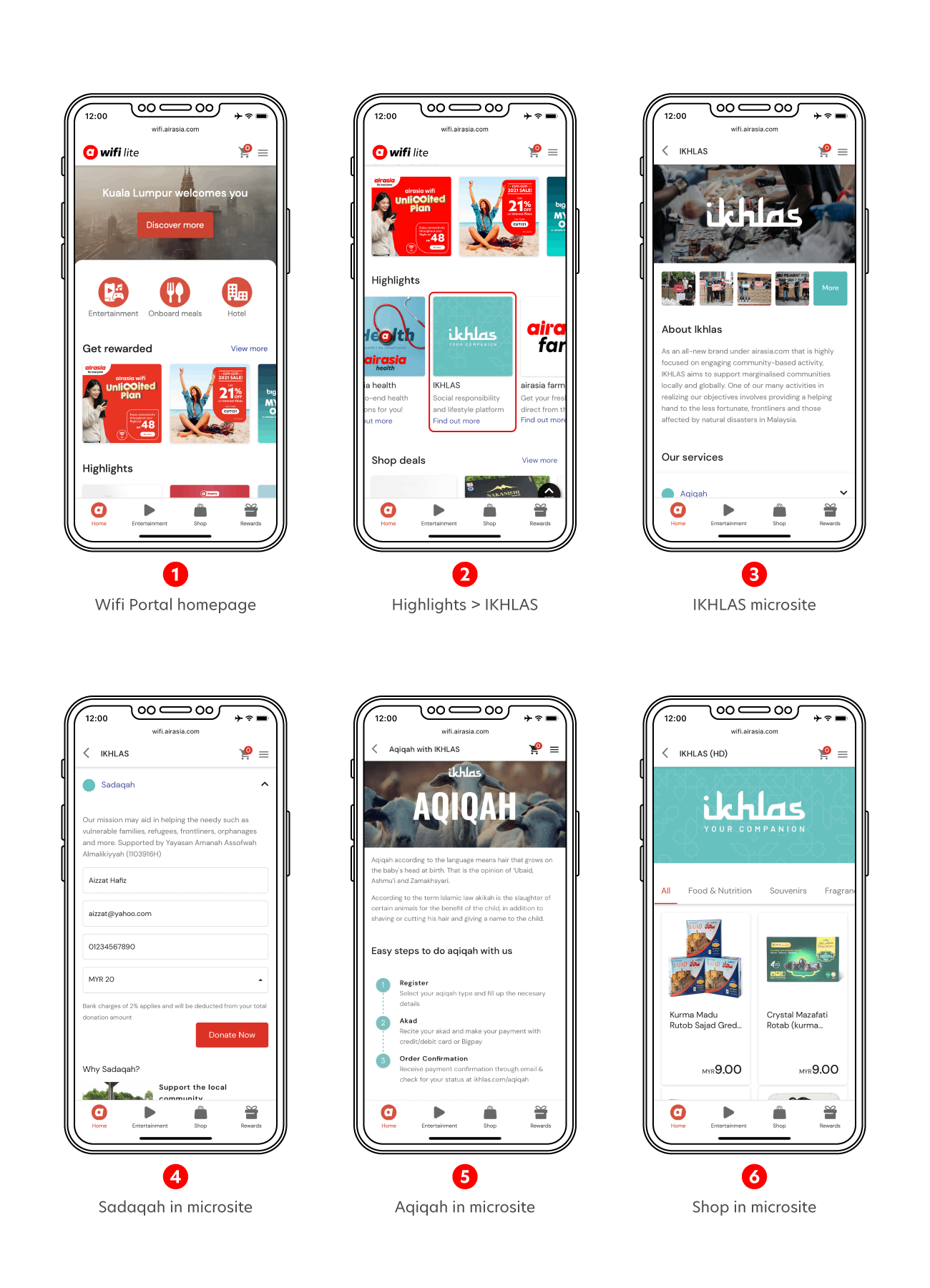 Don't forget to check out more of Ikhlas offering the next time you fly!