Shop while you travel, with airasia travelmall
airasia travelmall is an online travel retail platform under the airasia Super App that lets you do two of your favourite things - shopping and travelling.
Whether you prefer to get it on board or home delivered, we've got you covered. Our exclusive range of duty-free and duty-paid products are sourced directly from brands and distributors, guaranteeing their authenticity and also ensuring our prices stay low.
You can pre-book your favourite duty-free items and have them delivered to you on board the next time you travel. You can also visit our wifi portal to purchase products on board our AirAsia flight and get them delivered to your doorstep.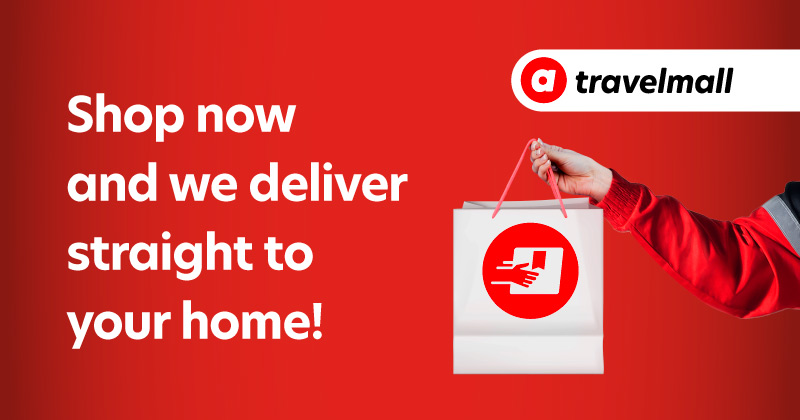 You can even earn airasia points with all your purchases, which you can then use to redeem other airasia products and services. You can also pay for your products with airasia points from your previous purchases.
Here's how you can make these amazing products yours:
Visit the airasia wifi homepage and click on 'airasia travelmall' under the 'Highlights' section.
You'll now be on the airasia travelmall microsite, where you can view our curated products